Chapter 3
When Derek and I walk to his apartment from mom's, we usually go dogging. That's like birding, but with dogs. It's a lot easier to find rare dogs in Manhattan that rare birds. I don't particularly like birds anyway, and I really want a dog. My life list already has 83 breeds on it.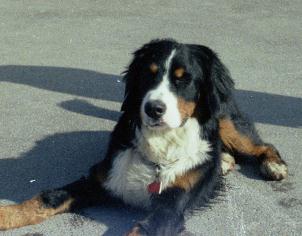 This is a Bernese Mountain dog. It's Tungy's favorite breed.
This is a Hungarian Kuvasz. This is my absolute favorite breed. He's a little over a year old. That's the same age as me, if you calculate in dog-years.
Dogging is the only thing Derek and I used to do together. Maybe we did other things before my parents got divorced, but I was a little kid back then, and I don't remember.